It all began in 1981 in sunny South Florida feet away from the pristine Miami beaches and world famous Bal Habour Shops.
Rabbi Sholom D. Lipskar emissary of the Lubavitcher Rebbe, Menachem M. Schneerson, May his Merit Shield Us, would stand on Collins Avenue for hours asking passerby's if they were Jewish and would like to join in a Minyan. 41 years later, we are thousands strong, have over 9 daily minyanim and over 78 programs that have a positive impact on individuals around the globe.
Located on Collins Avenue, at the nexus of Bal Harbour, Bay Harbor Islands, Indian Creek Village and Surfside, The Shul is the center for Jewish activities for these four communities and thousands of international tourists that visit or make South Florida their second home.
The Shul prides itself in welcoming all Jews and is known as one of the most unorthodox, Orthodox synagogues. Our slogan "Over The Top" refers to our strive to bring Excitement, Joy and Family to every aspect of The Shul's activities.
The Shul has an eminent team of Rabbis, educators, Rabbinical students, professionals, staff and volunteers. The Shul's commitment to the highest standards of leadership, learning and outreach is evident through the programs, classes and services.
The Shul has a significant Sephardic membership with Sephardic Minyanim to accommodate their unique traditions as well as a significant Latin American membership.
In addition to traditional synagogue services, The Shul provides a treasure chest of opportunities for Jews of all ages and distinctions. The popular programs The Shul offers include: Adult Education Classes, The Sephardic Minyan- fostering the Sephardic traditions, The Shul Youth Club- boasting a large number of activities from classes to social meetings and outings, The Shul Sisterhood- uniting the women of the community in various projects and events, Women's and Men's Mikvah, The Shul of Downtown- for a quick dose of Yiddishkeit to the business world, the Spanish Program- for the Latin-American community, and much more!
The Shul is based on the ideology of Chabad Lubavitch, which has at its foundation based on the encompassing mitzvah "to love every Jew as one loves himself" and to permeate that love with Acts of Kindness, Mitzvas, Torah Study and Prayer. A home away from home, a gathering place where unity is paramount. We are here for you, welcome to the family!
Rabbi Sholom D. Lipskar
Since receiving ordination from the Central Lubavitch Yeshiva in Brooklyn in 1968, Rabbi Sholom D. Lipskar has been an emissary in Miami for the Lubavitcher Rebbe, OBM. In 1969 he founded the Landow Yeshiva Center in Miami Beach, Florida. He has served as its principal and dean of its elementary school, Yeshivah Academy, and high school, and was responsible for training the rabbinical students.
In 1981, he founded The Shul of Bal Harbour. As head Rabbi, he is both the spiritual leader and educational programmer for all ages. Also in 1981, Rabbi Lipskar founded the Aleph Institute and the Educational Academy for the Elderly.
The Aleph Institute is a non-profit national humanitarian organization dedicated to improving the quality of life for Jews in limited environments, including prisoners and military personnel and their families. Rabbi Lipskar has created alternative punishment philosophies and developed unique educational opportunities for the general public in the field of treatment of closed populations. He also directs the pioneering Educational Academy for the Elderly.
Rabbi Lipskar is the founder and chief organizer of the Miami International Conferences on Torah and Science.
Rebbetzin Chani Lipskar
Rebbetzin Chani Lipskar is the co-founder of The Shul and Head Rebbetzin. What seemed like an

impossibility

, together with her husband Rabbi Sholom D. Lipskar, emissaries of the Lubavitcher Rebbe, Rebbe M.M. Schneerson OBM they began a movement to care for each Jewish family in 33154.
Rebbetzin Lipskar also does personal counseling and develops educational and social programs for The Shul, as well as working in Real Estate. Rebbetzin Lipskar is active in many organizations and directs a class for Brides on how to establish a Jewish home. Rabbi and Rebbetzin Lipskar have two children, twelve grandchildren and five

great-grandchildren.
Rabbi Zalman Lipskar
Born in Miami to his illustrious parents; Rabbi Sholom and Chani Lipskar, Shluchim of the Rebbe, he grew up in an environment committed to benefiting society and making the world a better and holier place. He was educated at the Rabbinical College in Manchester, England and then at the Lubavitch Rabbinical College in Montreal, Canada and later as a Shliach apprentice in South Africa. He was ordained in the Central Lubavitch Rabbinical College at 770 Eastern Parkway.
He then Co-founded a venture philanthropy-based company benefiting national charities and presently serves as Associate Rabbi at the Shul of Bal Harbour. In his role as inspirational leader, innovative strategist, Rabbi Zalman has proven his ability to cultivate an environment for a financially strong and spiritually connected Jewish community.
David Wolf, President
David was born and raised in Miami and is the third of, Dolores and Arnold Wolf's, four children. David attended public school until high school, where he then attended Scheck Hillel Day School. He earned his BS in Accounting at the University of Texas and after graduating, began his professional career working in his family's consumer electronics parts distribution company. While working at the company, he earned his Masters Degree in Finance from the University of Miami.
David has been a community leader and activist, throughout his life. He has held many positions with the Greater Miami Jewish Federation's Young Leadership Division, and served as President of the Board. As his children grew older, he became involved in their school, the Scheck Hillel Community Day School, where he served as Chairman of the Board. David has also held positions with Israel Bonds, AIPAC, and NCSY. Civic involvement has also been a priority for David within the Village of Bal Harbour and he has recently been elected as Councilman for District 5 of the Bal Harbour Village.
David and his wife, Natalie Fraiman Wolf, moved to Bal Harbour in 1998 where they still live today and raised their four beautiful children, Joseph, Daniella, Kaylee, and Joshua.
Devorah Leah Andrusier
As the daughter of The Shul's founders, Rabbi Sholom Lipskar and his wife, Rebbetzin Chani: Devorah Leah Andrusier was introduced into The Shul and its many facets from a very early age. As the 'Overseeing Director' of the Youth Department, she supervises and teaches the understanding of the value of generating educational, inspirational and fun programs. She looks ahead to see exciting and entertaining courses, events and outings for all the youth activities, from the bochurim and young ladies brought in to guide our young. She empowers them, as a real life role model, with whatever they need to educate our youth, as they begin their journey into Jewish life.
Having studied psychology is perhaps one of the reasons she is so conscious of the predicament of others and how to deal with the myriad of difficulties (and joys), in which many of our community find themselves. However, being the mother of Batsheva (who herself now has 4 children, with husband Moishe) along with siblings: Itty, Kaylee, Rafael, Tanya, Adina and Israel and, of course, running her busy household with the help of husband, Yankie, may also have a little to do with her multi-tasking personality.
Chana Lipskar
Chana Lipskar has been active in the field of education development for eighteen years, focusing on teaching, early childhood development with focus on the Montessori methods.
Chana was born and raised in Brooklyn NY and graduated High School from the Beth Rivkah Girls Academy in Brooklyn NY. She spent a year in Israel at the Kfar Chabad Teacher's Seminary and then returned to her hometown of Brooklyn to continue to hone her skills at Touro College and received her BA in Early Childhood Education and/Psychology.
Her professional career began in 1997 as an Early Childhood Teachers Assistant at the Beth Rivkah Girls Academy Head start program where she spent the next four years a became a full time teacher. Chana then moved to Florida in 2001 to join her husband and became the Founder and Director of The Child Enrichment Center at The Shul.
Rabbi Shea Rubinstein
Rabbi Shea Rubinstein was born in Buenos Aires, Argentina, where he attended the Chabad-Lubavitch Yeshiva. He continued his rabbinical studies at the Yeshiva Gedola of Kiriat Gat, Israel (1993-1995), the Rabbinical College of America, New Jersey(1995-1997), a fellowship program at Yeshivah Ohr Elchonon Chabad, Los Angeles, CA and obtained his ordination in 1998 from the Yeshiva Gedola of Sydney, Australia.
Since 2001, Rabbi Rubinstein serves as a teacher, the director of The Shul's "Jewish Latin-American Connection" and coordinator of the Shul's Adult Education Program, conferences and lectures.
Rabbi Dov Schochet
Dov Schochet is a Rabbi and teacher at The Shul. He gives weekly classes on a wide variety of topics including Talmud, Ethics of our Fathers, the Prophets, Chumash textual analysis, etc. Along with seasonal courses covering the breadth of Jewish life. Dov was born in Miami and currently resides in Surfside with his wife Kayla and their 4 children. Prior to coming to The Shul, Rabbi Dov served as an instructor in Yeshiva Tifferet Bachurim in Morristown, NJ and ran a learning summer program for teens in Parkland FL. He received his Rabbinic ordination from Kollel Tiferet Menachem in Pacific Palisades, California. He then received Dayanut from Rabbi Moshe Gutnick of Sydney, Australia while studying in Brooklyn, NY.
After getting married, he lived in Jerusalem for three years while studying in the old city in the Tzemach Tzedek Shul. While there, Dov received his license from the State of Israel to be a Rabbinic Lawyer, authorizing him to argue cases in front of the Israeli Rabbinic courts. He also began personal training with Rabbis in both Jerusalem and Monsey, NY for practical knowledge in family purity laws. Dov objective is to elevate the level of Torah knowledge in the community. By fostering in depth study and an appreciation for our rich academic history, his goal is to bring real awareness and understanding to our beautiful Torah, it's laws, our festivals and Jewish thought.
Rabbi Shlomie Katan
Rabbi Shlomie was born and raised in Kfar Chabad, Israel. He studied in Israel, New York and served in the IDF. He is the Operations Manager at The Shul. He is involved with the daily operations of all the programs and events.
Shlomie and Aurit lived in Yerushalayim and then moved to South Africa where their oldest 4 children were born. In 2007, the Katan's moved to Miami to join The Shul team. Their youngest 2 children are native from Miami.
Dobie Rubinstein
Dobie Rubinstein was born and raised in Brooklyn, NY. After graduating from BaisRivkah Schools, she completed her studies in Bais Chana Seminary (Tzfat, Israel) and has been teaching 6th grade Judaic Studies at the Lubavitch Educational Center for the past 14 years.
Dobie joined the team of Shluchim at The Shul of Bal Harbour in 2001 where she lives with her husband, Rabbi Shea Rubinstein, and her seven children. She coordinates the Sisterhood Holiday events and directs the Bat Mitzvah Club at The Shul.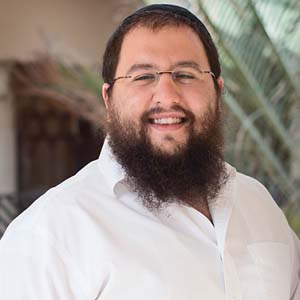 Rabbi Shaykee Farkash
Rabbi Shaykee Farkash serves as Youth Program Director and Director of The Shul's Camp Gan Israel. Strategic, charismatic, kind and with an eye for innovation and pixel perfection he brought light and fun to the program.
He worked as a substitute in Ohalei Torah in Brooklyn, NY while spending time learning in Kollel and Chabad-Lubavitch World Headquarters. He was also Chaplain at The White Plains Hospital. Rabbi Farkash was part of several Camps from Los Angeles, New York, Puerto Rico to Athens and Ukraine. Prior to his time in New York, Rabbi Farkash had studied with several teachers in the Jewish world; Australia, Los Angeles, Argentina, France just to mention a few places. He is fluent in English, Hebrew, Spanish, Yiddish and Portuguese.
Rabbi Farkash lives in Miami with his wife Deby; who teaches women's classes and assist the Youth Department also at The Shul. They have 4 beautiful children; Ruthy, Mushka, Adina and a sweet son, Mendel.
His wish is to combine his knowledge and experience to deliver the best creative Youth Programs to bring the kids closer to the community and Judaism. Rabbi Farkash has combined his interest in Judaism with his passion for working with youth.
Shul Gaboim
Mr. Andrew Roth, Rabbi Henry Eichler and Mr. Seth Salver
THe SHUL Shluchim
Rabbi Sholom D. Lipskar
Founder and Spiritual Leader
305.868.1411 x312
rabbilipskar@theshul.org
Rabbi Zalman Lipskar
Associate Rabbi
305.868.1411 x345
zalman@theshul.org
Rabbi Dov Schochet
CYS College & Community Kollel
305.868.1411 x343
dov@theshul.org
Rabbi Shea Rubinstein
JLAC, Adult Education & Singles
305.868.1411 x342
rsr@theshul.org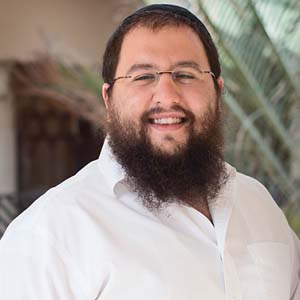 Rabbi Shaykee Farkash
Director, Youth & Outreach Volunteers
305.868.1411 x329
sfarkash@theshul.org
Rabbi Shlomie Katan
Facility Manager
305.868.14
11 x319
shlomie@theshul.org
Fri, September 22 2023 7 Tishrei 5784