Rabbi Lipskar's weekly d'var torah
Tazriah-Metzorah
Israel, G-d and Miracles
The Holy Land of Israel, besides being a sovereign country with its own political statehood and international independence, has a fundamental enigmatic identity that transcends every other nationality in the world. The central, foundational element that is unique and exclusive to Israel is not in its terrain, tourism attractions, geographic location, raw materials, size or population but in the fact that it is G-d's Holy Land.
It is the Land about which our Torah states, "the eyes of Almighty G-d are upon it from the beginning of the year to the end of the year"- constantly and eternally. It is a land that was exclusively given by Almighty G-d to the Jewish people.
In the first verse of the book of Genesis, when we learn about the creation of the universe, the classic commentator of the Torah, Rashi, asks a very obvious question. Since the Torah is a book of law, literally a codex of how to conduct our lives by G-d's direction, why do we start the Torah with the story of creation rather than with an actual practical Mitzvah? He quotes the answer from Rabbi Yitzchok that the purpose of this prologue to the Torah is to tell us the power of Almighty G-d in His granting part of the world to anyone He wants. He created it, He owns it, and He does what He wants with it. So, if in history nations of the world will claim to the Jews "you have stolen this land from other people", the response to them will be that G-d made the world and gives it to whomever He wants. He gave it to the Jewish people.
In our first introduction to the first Jew, Abraham, and G-d's first communication with him, Hashem directs him to sojourn the land of Canaan (Israel) from north to south, east to west, around all of its borders, identifying and clarifying the actual landmass that He promised to him and to his progeny forever.
Even earlier on when the world was divided amongst the three sons of Noah, it was Shem - the patriarchal ancestor of Abraham and the Jewish people - that was given that land. Other nations had occupied it and conquered it, but the Holy Land never relinquished its Jewish ownership.
Even as the United Nations recognized the international independent statehood of Israel as the homeland for the Jewish people, it was not a gift or benevolent grant. It was always the Jewish People's heritage. There was never a moment since Joshua entered Israel that there was not a Jew living in the Holy Land, regardless of which diabolical regimes strategized by whichever means to eradicate them. The miracles that we experienced in 1948, in 1956, in 1967, in 1973 and so many more times nationally, individually and personally, are beyond anyone's capacity to comprehend or to enumerate.
The simple miracle of a people returning from the ashes of desolation and genocide to build a land that has become a paradigm of innovation, morality, ethics, humanity and creativity, gaining international respect as a paradigm of goodness, kindness and success, is outside of the realm of any other country or civilization. A miraculous, transformative move from the abyss of darkness to the pinnacle of achievement in such a short period of time.
Every soldier of the brave, beloved, selfless IDF who has been on the front lines defending the Holy Land and its Holy People, has a storage of miracles that they can tell you happened to them or their comrades.
Israel is imbedded in the essence of our being, somewhere deep within our conscious and subconscious. We yearn to go to Israel, have a home in Israel and enjoy its extraordinary atmosphere, but at the same time we also inter our beloved after their passing in Israel. It is the land that is timeless, spanning from the beginning of time to the coming of Moshiach and thereafter.
We pray at the Western wailing broken Wall, the last remnant of the Second Temple and the same place that Abraham brought his son Isaac to the top of the mountain, and we wait impatiently for the rebuilding of the Third Eternal Temple. It is a place in time that fuses the past, present and future into a single nuclearized moment of reality and internalized experience.
It is why the Rebbe cried and screamed with insistence that not a single millimeter of the Holy Land can be given away or given up as it is not ours to give away. It is ours to nurture, build, cultivate and create a lighthouse of holiness that should light up the entire world, fulfilling the prophetic vision that "Israel should be a light to the nations."
We must thank Hashem for the miracles that He granted us and continues to give us, particularly in our Holy Land of Israel, and reciprocate that kindness by fulfilling our holy, sacred mission for which we were put on this earth and for which G-d Almighty chose us.
Have a great Shabbos and wonderful week.
Rabbi Sholom D. Lipskar
The Shul Pushka Campaign

It's the little things in life that count. G-d fills the world every moment with His divine energy. Tzedakah is one of the special and significant ways to create an all-encompassing Mitzvah, and in today's world, we need more Mitzvot than ever. It doesn't matter where or how much you give, just make Tzedakah part of your day.
The Shul provides beautiful Pushkas (Charity Boxes)* to the community and to all those that would like to participate in the important Mitzvah of Tzedakah. To request a ShulPushka please call: The ShulShul Office: 305-868-1411 or fill out this form below.
To Learn More About The Meaning of Tzedakah Click Here
Jewish Holidays

All Jewish holidays begin the evening before the date specified on most calendars. This is because a Jewish "day" begins and ends at sunset, rather than at midnight. If you read the story of creation in Genesis Ch. 1, you will notice that it says, "And there was evening, and there was morning, one day."
From this, we infer that a day begins with evening, that is, sunset. Holidays end at nightfall of the date specified on most calendars; that is, at the time when it becomes dark out, about an hour after sunset.
All holidays begin at sundown on the day before the date specified here.
UPCOMING JEWISH HOLIDAY
Chanukah Begins sunset of Thursday, December 10, 2020 Ends nightfall of Friday, December 18, 2020
Fast of Tevet 10 Begins sunrise of Friday, December 25, 2020 Ends nightfall of Friday, December 25, 2020
Purim Begins sunset of Thursday, February 25, 2021 Ends nightfall of Friday, February 26, 2021
Passover Begins sunset of Saturday, March 27, 2021 Ends nightfall of Sunday, April 4, 2021
Second Passover Monday, April 26, 2021
Lag B'Omer Friday, April 30, 2021
Shavuot Begins sunset of Sunday, May 16, 2021 Ends nightfall of Tuesday, May 18, 2021
Rosh Hashanah Begins sunset of Monday, September 6, 2021 Ends nightfall of Wednesday, September 8, 2021
Yom Kippur Begins sunset of Wednesday, September 15, 2021 Ends nightfall of Thursday, September 16, 2021
Sukkot Begins sunset of Monday, September 20, 2021 Ends nightfall of Monday, September 27, 2021
For more information Click here
Project 33154
Project 33154 is a community wide program to create a neighbor to neighbor Jewish experience. The initial case study started Chanuka 2002 where 10 young Yeshiva boys visited every home in Bay Harbor to identify which ones were Jewish and give them the necessary items (Menorah, Candles, Guides etc.) for the Holiday of Chanuka.
Over 250 Jewish Homes were identified together with a color coded map or Members, Non-Members and Unaffiliated Jews. Over the next Purim and Passover the same idea was used in the Surfside and Bal Harbour area and over 800 new Jewish homes were contacted and had a taste of The Shul.
Block Shluchim
Together with color coded map each neighborhood was split up into different areas that include a lay leader from The Shul.
Before each Yom Tov The Shul prepares a special food package which promotes holiday awareness.
Rosh Hashana, Yom Kippur, Succot, Chanukah, Purim, Pesach andShavout
Every newly identified Jewish household in the Bal Harbor, Bay Harbor Islands and Surfside areas has been contacted with thousands of Apples and Honey packages, Chanukah kits and Purim Mishloach Manos and food packages distributed this year.
Over 350 pounds of hand-made Shemurah Matzo (that's about 2,450 pieces of matzah) has been distributed throughout 33154. If you are new on the 33154 area, please let us know so you can be included on this amazing and inspiring Jewish Program.
Send a letter to the Rebbe זי"ע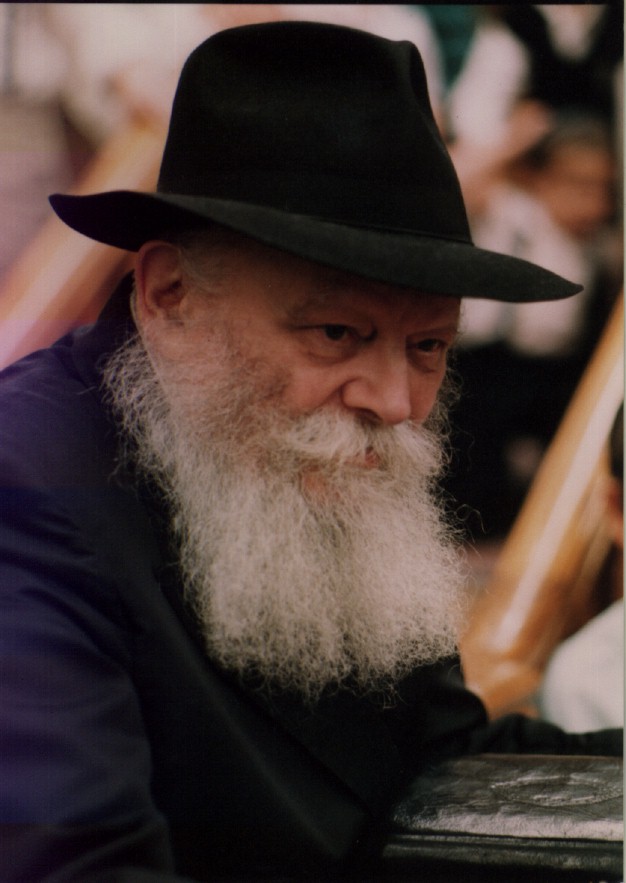 Throughout his lifetime, the Rebbe received hundreds of letters every day, from people of every conceivable background, occupation and faith. Today people continue to send letters to be placed at the Ohel for the Rebbe's guidance and intervention On High, in the age-old tradition of written prayer petitions at our holiest sites
Whether referring to one's own self or mentioning someone else's name in a letter, one should always include the name and mother's name (e.g. Isaac the son of Sarah) of both the one(s) who are in need of blessing and the signer.
The Rebbe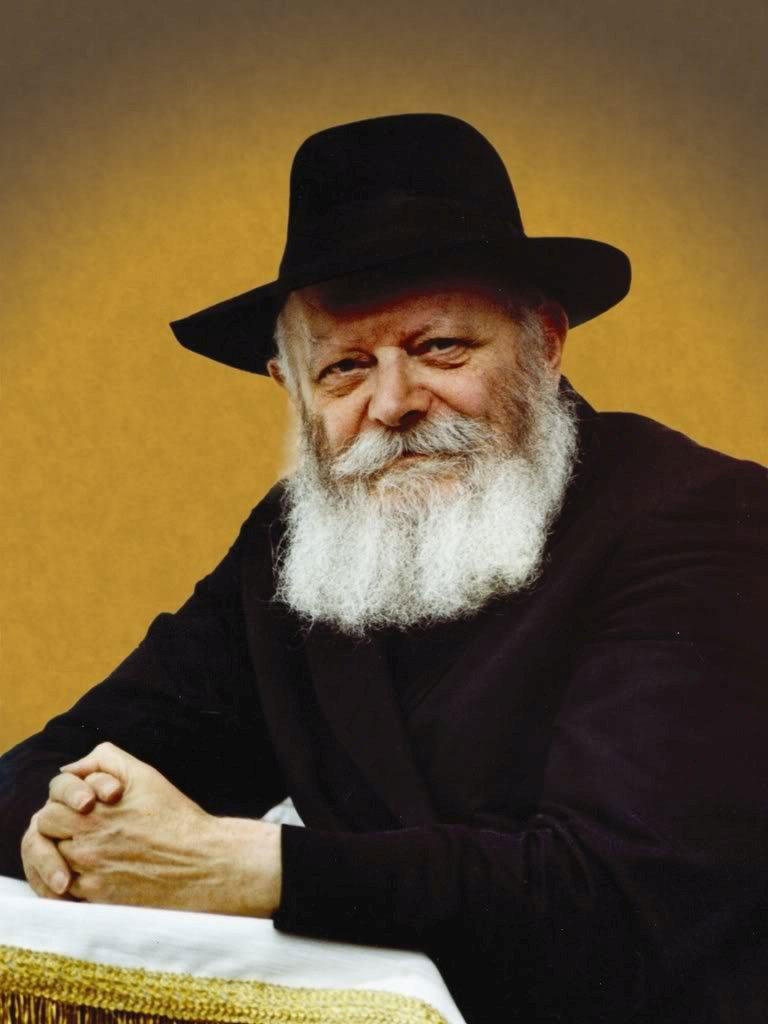 The Lubavitcher Rebbe, Rabbi Menachem Mendel Schneerson of righteous memory, the seventh leader in the Chabad-Lubavitch dynasty, is considered to have been the most phenomenal Jewish personality of modern times. To hundreds of thousands of followers and millions of sympathizers and admirers around the world, he was -- and still is, despite his passing -- "the Rebbe."
Whether referring to one's own self or mentioning someone else's name in a letter, one should always include the name and mother's name (e.g. Isaac the son of Sarah) of both the one(s) who are in need of blessing and the signer.
Sun, April 18 2021 6 Iyyar 5781