SHABBOS PROGRAMS
Every Shabbos, The Shul is packed with over 13 different youth programs. Over 200 children of all ages, and 60 teens meet up in classrooms, libraries, meeting and conference rooms that span the Shul campus including a temporary classroom built on the deck.
The Shabbos Morning Programs, led by experienced and energetic group leaders, provides an informative and exciting environment for children ages 3 through 16.
The programs are run by 3 lead young Shluchos ("youth counselors for girls"), 2 Bochurim ("youth counselors for boys"), Rabbis and several Rabbinical students and part-time counselors and volunteers with oversight from the Youth Director.
Each pre-teen age group incorporates Tefilla (prayer), Parsha (weekly Torah study) and general "Jewishness", through games, songs and stories; experiencing a structured activity in a relaxed setting while being constantly stimulated.
Children establish relationships with their peers that may not attend the same schools or live in their immediate neighborhood.
A Kiddush exclusively for the children culminates the programs.
Afternoons include a special program for boys of all ages to learn Mishnayos B'al Peh (certain Talmudic passages by heart), hear Jewish stories, and enjoy their own special meal.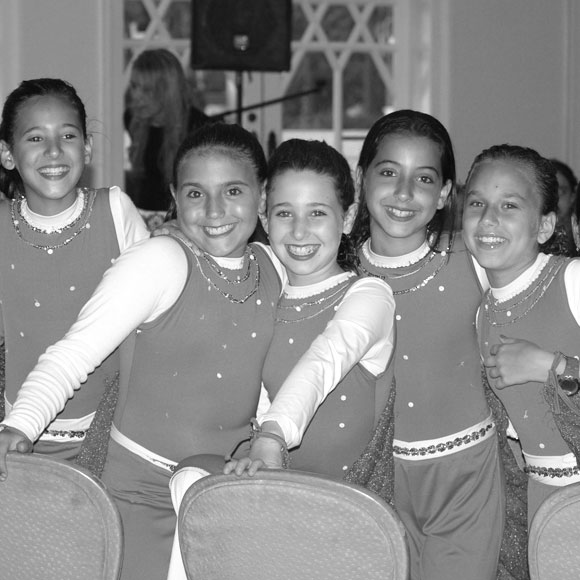 Shabbos Program for Girls:
Tots Ages 1 – 4 11 a.m. – 12 p.m. Classroom 2
Aleph Wonder Girls Ages 4 – 6 10 a.m. – 12 p.m. Classroom 2
Pre-Tween Grades 2 - 5 10 a.m. – 12 p.m. Classroom 1
Tween Grades 6 – 8 10:30 a.m. – 12 p.m. Shul Office
Teens Grades 9 – 12 10:30 a.m. – 12 p.m. Teen Girls Room
Shabbos Program for Boys:
Tots Ages 1 – 4 11 a.m. – 12 p.m. Classroom 2
Junior Boys Ages 5 - 8 10 a.m. – 12 p.m. Classroom 3
Tween Grades 4 – 6 10 a.m. – 12 p.m. Shul Office
Davening with Dad Grades 7 – 8 10:30 a.m. – 12 p.m. Classroom 1
Teen Boys Grades 9 – 12 10 a.m. – 12 p.m. Haime Library
Shabbos Mevorchim Tehillim Club
The Lubavitcher Rebbe said, "Be scrupulous about saying the entire Tehillim (Psalms) on Shabbos Mevorchim (Blessings of the new month). It is crucial for you, for your children, and your children's children." The Tehillim Club allows children to become more familiar with saying Tehillim on Shabbos Mevorchim by breaking the chapters down into manageable, age-appropriate segments and
rewards students with prizes for participation. One bochur leads the program. Each month, 20 to 30 students who complete their Tehillim allotment are entered into a raffle to win great prizes. Hot chocolate and danishes for all who attend.
Fri, September 22 2023 7 Tishrei 5784